Facilities

Fundamentals of Nursing Laboratory
A simulated hospital set-up with all the requisite dummies, models, charts and allied equipment to facilitate the practice of basic and advanced procedures.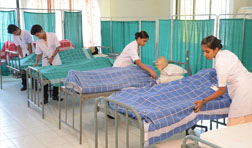 Community Health Laboratory
Excellent provisions in the form of charts, models, community bags and other facilities made for the students to gain practical knowlegde in comprehensive healthcare.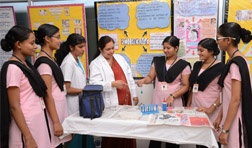 Maternal & Child Health Laboratory
Equipped with dummies, models, instruments needed for the students to acquaint themselves with the normal and abnormal mechanisms of labour as well as mother and child care.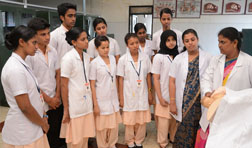 Nutrition Laboratory
Well-equipped to train students to learn the methods of providing balanced or modified diets required for various disease conditions.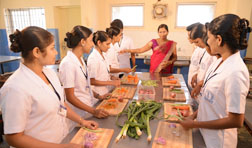 Physiology Laboratory
Spacious and accomodating, the Physiology Lab incorporates the best of equipment and is designed to provide adequate practical training to the students.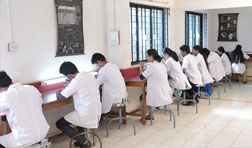 Computer Laboratory
Technological advancement has fine-tuned the profession so as to make way for enhanced service in the field of nursing. Students are trained in the technical aspects of the subject in the well-equipped computer laboratory.